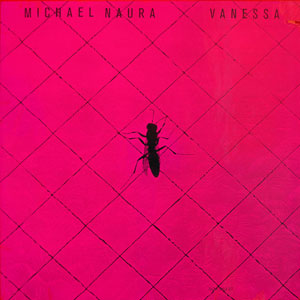 The vast majority of people who have recorded bassoon in jazz contexts have been doublers who primarily play saxophone, such as Illinois Jacquet, Frankie Trumbauer, and Ben Wendel. A very small number of players (Paul Hanson and Michael Rabinowitz are the best known) truly specialize in playing jazz on the bassoon. But there is a third category as well: orchestral bassoonists who have occasionally ventured into jazz contexts.
In 1935, Sol Schoenbach recorded four tunes by British jazz pianist Reginald Foresythe in a small group that also included Benny Goodman and Gene Krupa. Kenneth Pasmanick, longtime principal bassoonist of the National Symphony Orchestra, played on two albums by guitarist Charlie Byrd. And Manuel Ziegler, principal bassoonist of the New York Philharmonic from 1957 to 1981, recorded a number of albums in the late 1950s with Gunther Schuller, the Modern Jazz Society, and the Modern Jazz Quartet.
But one of the most surprising (to me, at least) and impressive jazz outings by an orchestral bassoonist is Klaus Thunemann's appearance on German pianist Michael Naura's 1975 album Vanessa (ECM 1053). Naura and Thunemann are joined by Wolfgang Schlüter on marimba, Eberhard Weber on bass, and Joe Nay on drums. Schlüter and Naura worked together extensively, and Weber and Nay collaborated with them on a number of albums. But this is Thunemann's only recording with the group, and as far as I can tell, his only jazz recording period. On the back cover of the album, Naura writes:
...we team up with Klaus Thunemann, who is solo bassoonist in the 'Northern German Radio Symphony Orchestra' (NDR), professor at the Hannover College of Music, and who plays Schönberg under Pierre Boulez equally as compellingly as he does Vivaldi with the 'I Musici di Roma.' I believe it was precisely this distance from which Thunemann has for many years and with interest viewed jazz, that provided the stimulus which inspired us when we made this recording.
Thunemann figures prominently in three of the album's six tracks. "Salvatore" opens the album, and at 11:38, is by far the longest tune on the record. It features a soaring, lyrical bassoon melody followed by two and a half minutes of improvisation by Thunemann. Schlüter takes his turn, then the whole group engages in some very open-ended improvisation, including some bassoon multiphonics. The bassoon melody returns at the end. "Baboon" begins and ends as a dirty, funky tune in which Thunemann explores a rough and even sometimes growling tone. The middle is a blazingly fast group improvisation that does not include bassoon. Thunemann gets a co-writing credit on the album's last tune, "Black Pigeon". It opens with almost two minutes of bassoon improvisation - much of it completely solo. About two minutes in, it launches into a mid-tempo groove, with bassoon melody and a long marimba solo from Schlüter. Thunemann takes another solo turn before returning to the melody at the end.
All in all, this album contains the most extensive and impressive improvisation I've heard from someone we think of as a one of the giants of the "legit" bassoon world. Thunemann sounds at ease in the ensemble, and uses his considerable technique to great advantage, running all over the horn and engaging in extended techniques such as multiphonics, growling, and pitch bends. He even, much to my delight, explores realms of tone very different from what you hear on, say, his well-known recording of the Weber Concerto. You can read a more general review of the album on the between sound and space blog.
I learned of the existence of this album while working on my dissertation on the bassoon in jazz, and included it my discography. But at the time I wasn't able to actually get my hands on a copy - it hasn't ever been rereleased on CD. The first time I heard any of it was when Jolene Masone posted one track last year as part of the "Best Bassoon Week Ever!" series on her blog. That one tune blew me away, and I renewed my search for the album, finally snagging a copy on eBay.
At this point in the post, I would typically include one track transferred from the album. But this time I can do one better - I managed to dig up and post video footage of Thunemann with the Michael Naura Quintet playing "Salvatore" at the Kongresshalle in Frankfurt am Main, September 27, 1974:

Be sure to check out the free improvisation (including bassoon multiphonics), which starts around the 10-minute mark in this live version. And if that's not your thing, the band returns to the form around 12:25.